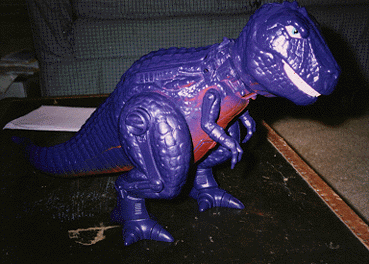 The Eternia Tyrantisaurus Rex is one of the last toys ever produced for the Masters Of The Universe line. In the picture, he is missing his "wheel" robot scout and guns that fit on his back.

Collection of: Alex Bickmore
Paragraph: Alex Bickmore
Photos: Alex Bickmore
Oh , and if there was a nuculear blast, he would look like this....


Back To He-Man


Back To Main Page


98/3/26