Other Mega Man Items
Not only have just games, toys, keychains & models been made for Mega man, but a lot of novelty items too. Below are a few Mega Man items that we have run across and have picked up.
---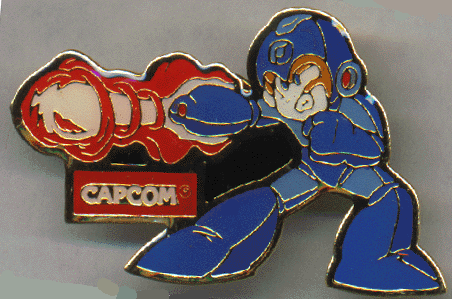 This pin was briefly given out a CES (Consumer Electronics Show). I think it might have been at the 1992 CES back when the first Mega Man X was being promoted at the show. All the people at the CES Capcom booth wore these pins, but they were not being given out. My friend, who went, asked the Capcom person for one. The Capcom guy reluctantly gave him this one! The actual size of the pin is about 1 1/2" X 1".
---

Back to Main page

E-Maillrdsith@interaccess.com


____________/---------------\_________________


1999