---===-------FOSSIL LORD-------===---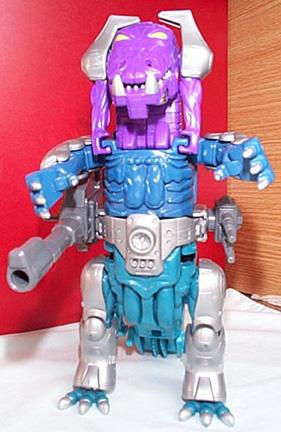 This Rocklord Combining team is a Japanese exclusive that was relased in the Machine Robo series. The Fossil Lord team is one of the most sought after Rocklords because of its scarcity and that it is a Rocklord combiner...also not to mention just plain cool. The piece is poseable, stands roughly a foot tall and doesn't fall apart when combined. Also another great thing is the addition of the armor parts and guns.
Sadly this guy never appeared in the Go-Bots movie. But the head of the Gestalt, Jawbone, had a short appearnce of letting the Guardians know their village was being destroyed.
---
Catalog scan of the Fossil Lord Prototype.
---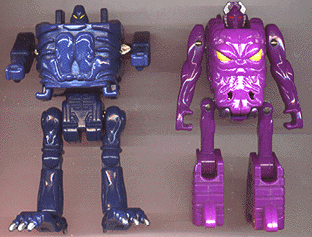 (l-r) Ribcage , Jawbone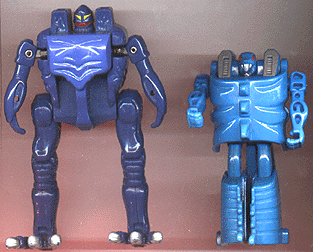 (l-r) Hipbone , Tailbone
---
Fossil Lord Picture Gallery
---

Collection of: Kristopher Olin (complete one) /Mac & Alex Bickmore
Paragraph: Alex Bickmore
Photos: Kristopher Olin (complete one) /Alex Bickmore


Back To Rocklords


Back To Go-Bots


Go To Jewel Lords


Back To Main Page



1997 - 1998 workings