The 43" Chewbacca stuffed animal was made by Regal and was a store display. Regal is based in Toronto and like the Jawa Plushes, he was only available in Canada. Chewie did come with a hang tag which happens to be the exact one used for the Chewie Hand puppet. Both of these pieces are extremely rare.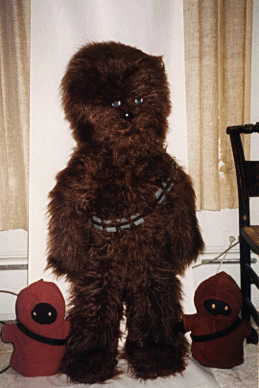 Here is our Chewie , He was really tired so some of the Jawa's helped him stand.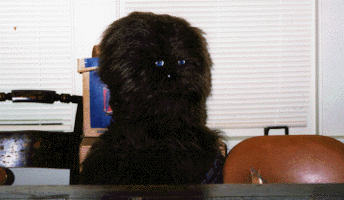 This is Chewie when we caught him after dinner. He was kinda pist since he had to do the dishes today.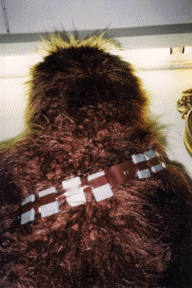 This is what you see when Chewie wakes you up for work or school.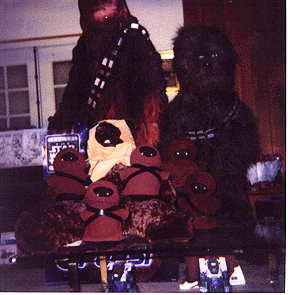 This is all our guys together except ewoks and one more tagged Jawa.

Collection of: Mac & Alex Bickmore
Paragraph: Alex Bickmore
Photos: Mac & Alex Bickmore


Back To Star Wars


Back To Main Page


1998