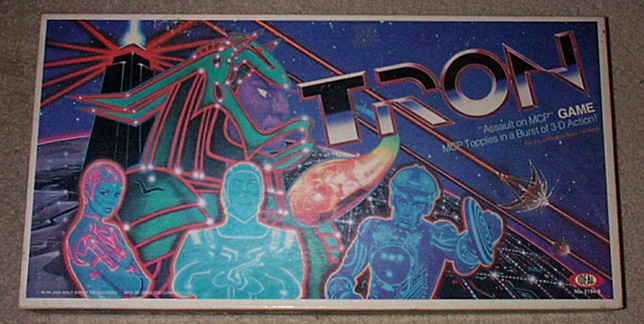 Produced by Ideal in 1981, the board game contains not just one game, but three (really two). Both game are uniquely different and are a close relation with Tron.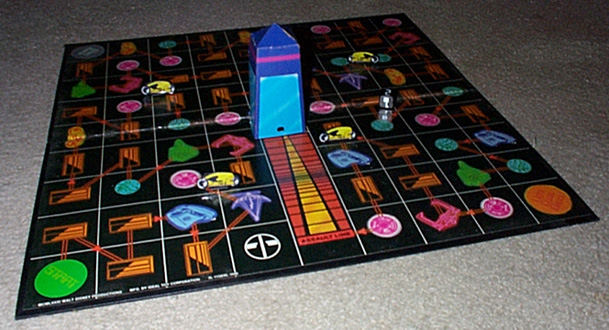 The object of the first game is to have your light cycle follow the arrows (by dice in "Tron" font numbers) across the board until your reach the Assualt Line. You may encounter Recoginizers and Tanks along the way. From there you use a "Character Mover" which can actually fire a small plastic disk. Your goal of course is to knock down the MPC tower.

There are two games for this board. One is Arena, which is where the two characters on opposite ends for their discs at the center in attempt to knock the discs out of the center circle. Each disc in the center is one of two colors and their are four discs. Whoever knocks out the opponents discs wins. You can choose from Tron, Sark, Yuri and Dumont.
The other game is titled "Sark's Solo Challenge". This game is roughly shuffle board.
Collection of: Mac & Alex Bickmore
Paragraph: Alex Bickmore
Photos: Alex Bickmore
---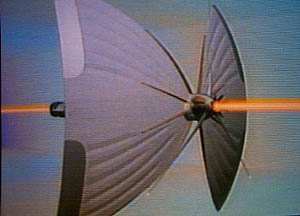 Back To Tron

Back to Main Page

99/10/5