Diaclone: Diatrain
Kronoform: Protectron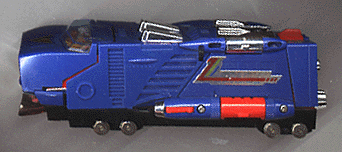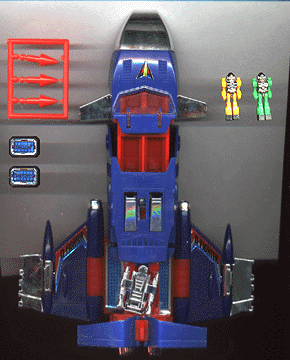 This is the Kronoform Protectron. When you hit the two top silver pads, the train starts "wrr wrring" and the small motor inside pushes out the front end. The wings unfold and low and behold we have a space ship. The Kronoform version does not read the "D-Train" like Diaclone one does. You can see the large silver gap where it used to be.


Click here to see the Diaclone Diatrain.
---
Box art for Kronoform Protectron.
---
Protectron MIB (Front)/\Protectron MIB (Back)/\Protectron MIB (Topside)
---

Collection of: Alex Bickmore
Paragraph: Alex Bickmore
Photos: Alex Bickmore

Back To Diaclone


Back To Main Page

98/6/13